Sustainable Labels and new thinking
We all try to recycle, reduce, and renew but nowadays to prompt a positive change it's also time to 'rethink'.
If the lifespan of every product is perceived as a continuous cycle, appropriate decisions in the interests of maximising sustainability have to be made.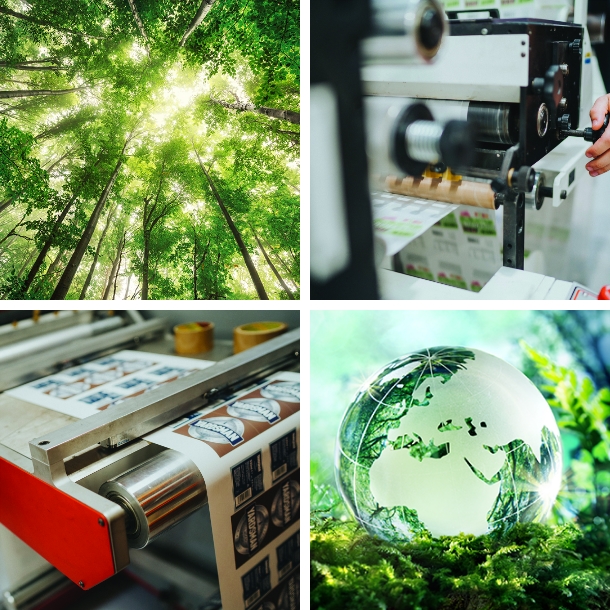 Depending on your product and run lengths, moving to a new material to give your product extra green credentials should not be a daunting prospect.
From wash off adhesives that help the recycling process to compostable labels to compliment your compostable packaging where waste cannot be avoided, we have a solution to fit your budget.
More on our commitment to the environment and quality can be found below:
View our quality info
View our sustainability info
Guide to
Sustainable Packaging and Biodegradable Label

Guide to
Plastic Tax which may have implications for you