Personalisation
Personalisation is not a new technology for digital printing but is massively underused for labels. At JH Labels we actively promote personalisation to take your label to the next level.
Influencing your customer will start with your designer but did you know there are many ways to utilise your label to help drive those extra sales.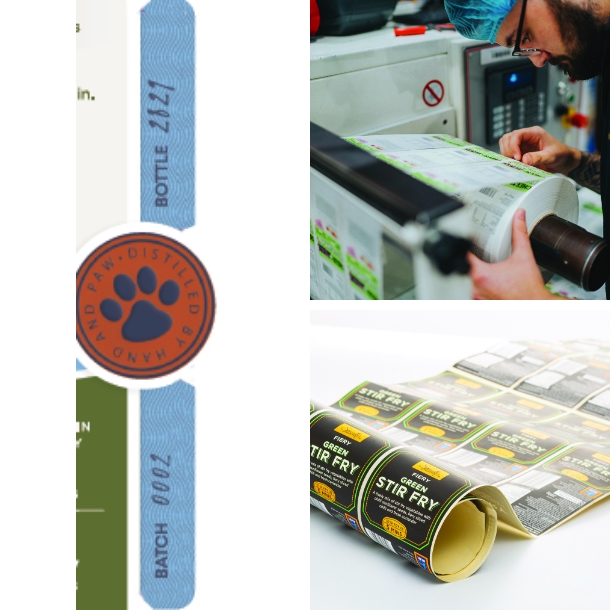 'Traditional' Personalisation is very much like a mail merge… using an excel data base and your artwork we can print numbers or individual names to ensure each label has its own individual mark. Numbering can be used for creating 'Limited Edition' labels for your product or create an individual code for tracking.
If you want your Label personalisation to go to the next level, we have two innovative features that we offer:
Mosaic
Collage
Mosaic
Uses an illustrator created background and then takes parts of it …rotates, enlarges etc and creates each label to look different yet overall look the same. For more information email us
Collage
Collage this takes different elements that are used in a generic background, to again create something different yet visually look the same. For more information email us
Guide to
Sustainable Packaging and Biodegradable Label

Guide to
Plastic Tax which may have implications for you